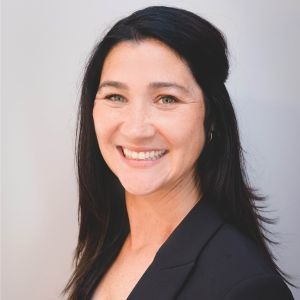 Originally from Rochester, New York, Justine is a New York girl turned Marylander and has called several states "home." With a love of learning and trying new things, she let opportunity lead her from New York to Tennessee; Columbus, Ohio to Boston, and even a few places in between! The perspective she gained relocating from place to place is that transition is beautifully unique, and change brings learning curves.
As your agent Justine's goal is to make sure you don't experience the learning curves all alone! Her methods are value based and purpose driven so partnering with her means you'll have a trustworthy advocate in your corner.  A good listener who acts with intentionality, you can expect Justine to gain understanding of what you're hoping for and pull out all the stops to deliver that dream with precision, enthusiasm, and a healthy dose of tenacity!
Justine's 20-year career in education drew her out of the classroom and into building a small business serving students and families in Harford, Cecil, and Baltimore Counties and she learned that working with people is where she shines! Her blend of joyfulness, humor, and professionalism help put people at ease, and she's thrilled to bring that high level of advocacy with her into the real estate industry as she helps her clients buy and sell their homes.
As a mom of 3, don't be surprised if you see Justine courtside or in the bleachers, on the sidelines of a lacrosse field, or in the audience of a show cheering on her children…and if you do see her, she welcomes you to say hi!  Justine and her family absolutely love to travel and will scoop up any opportunity to check out somewhere new or return to their favorite places, although her personal favorites are big cities or cozy cottages with a lake view; big bonus if it's the Finger Lakes! Justine and her husband Chad (a Bel Air native) live in Forest Hill with their children and Great Dane, Scottie Pippen.
What started as a realtor/client relationship with Compass Home Group when relocating from Boston to Maryland evolved into a friendship and Justine couldn't be prouder to be part of the sales team at Compass Home Group!