Gabby McNeill
Office Assistant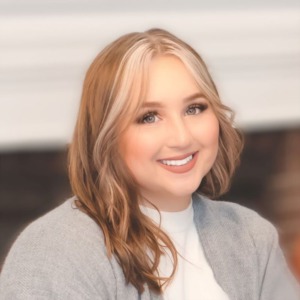 Gabby, born in Easton, MD, was raised by her grandparents in Queen Anne's County. Gabby is the "baby" born third to two older brothers and also having two older half-sisters. While Gabby remains close with siblings, she does not have a close relationship with her parents.
Grateful for her grandparent's influence and caretaking of her life, Gabby graduated from Kent Island High School in 2016. Immediately after high school, Gabby went off to study at Towson University pursuing a marketing degree. After struggling to maintain interest in the field, she decided to switch her major to mass communications. Soon after, Gabby realized she needed to reflect on what her true passion and interests were, so she decided to leave TU in 2018.
After leaving college, Gabby moved in with her sister in Harford County at an attempt at getting back on the right track. Since moving to the area, she met her boyfriend, whom she has been with ever since, and together they worked hard to move out on their own and into their first apartment in Joppa. With an extensive background in customer service, both retail and restaurant work, Gabby decided to explore an opportunity to work as an administrative assistant at a small real estate office. Eager to begin work in a new field, the Covid-19 pandemic set her back yet again as she was laid off shortly after gaining new employment. After experiencing work within a real estate office, Gabby knew she wanted to further pursue a career in real estate. That is when she sought out employment with Compass Home Group.
Gabby is a hard worker, taking initiative and learning quickly. She has a strong attention to detail and is a fast learner. She does what she says she will do and is an excellent listener. Gabby has the ability to plan, helping create control in situations, and accepts the hard work that comes with planning and goal setting.
Because Gabby has never received help from parents or hand-outs from family, she knows exactly what it is like to work hard on your own for the things you want in life. Gabby can closely relate to those in less fortunate situations and strongly desires to help people with low income, financing problems, grant programs, and more! She believes she is an example of accepting struggling and working hard to reach goals and find personal fulfilment. Gabby is eager to help others get on the same path, not just to homeownership, but to their very own definition of success.
Her desire to help people makes Gabby a natural fit for working with Compass Home Group. With her eagerness to give people a hand-up, not a hand-out, she possesses the heart of helping people who did not think they were deserving showing them they can believe in the desires of their hearts.